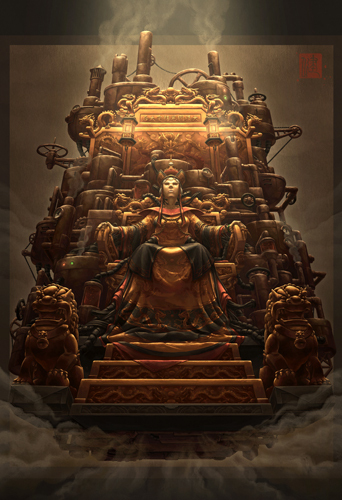 James Kc Ng

School of Visual Arts
instructor: Stanley Martucci

Immortal Express


Based on the historic figure Empress Dowager Ci Xi, who ruled over Qing Dynasty China for nearly 50 years with an iron fist. Though she is over a century old and has a head full of grey hair, she looks young and stays alive by staying permanently attached to the giant life support machines behind her golden throne. I wanted to show her almost blending into this floating machine that she is attached to, looking powerful and almost haunting.

medium: This is first sketched with pencil then painted digitally.