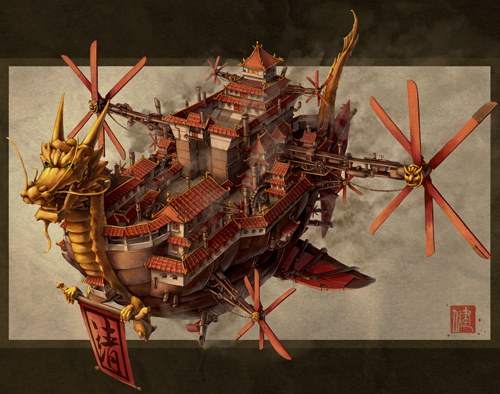 $2000 In Memory Of Warren Rogers /
James Kc Ng

School of Visual Arts
instructor: Stanley Martucci

Imperial Airship:


Designed to be the Empress's airship. It is big enough to block out the sun as it approaches a village, and generating mass air pollution in its path, demonstrating the awesome power and corruption of the Imperial family.

medium: This is first sketched with pencil then painted digitally.