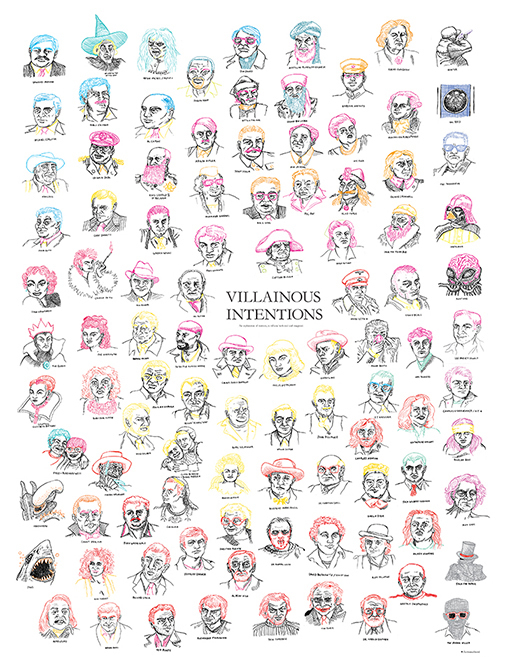 Olivia Russin

Pratt Institute
instructor: Dan Covert and Andre Andreev

Villainous Intentions


This piece, which includes a companion book, features 100 villains both real and fictional. The figures are color coded and grouped on the page; each color on the spectrum represents a motive towards villainy (i.e. greed, revenge, control, malice, etc.) Grouping the villains by motivation creates curious parallels between figures who might not normally be associated together.